The Ayui Foundation relies solely on private donations and small grants. The advantage of being a small charity is that our administration costs are low and we guarantee that all donations directly benefit the students.
Our website and newsletter producers and Board members are all unpaid volunteers. Since we opened, the cost of petrol and food have steadily risen, so we appreciate all fund-raising efforts and donations, large or small.
We always appreciate donations of clothing, school and art supplies, school socks, or food items. We also donate second-hand clothes, toys and shoes to a village, annually, so they can also be dropped off at the Foundation.
Below are several ways to donate financially and support our work.
Donate in THAILAND or bank transfer from overseas
Siam Commercial Bank
Account name: Ayui Foundation
Account no: 507-266942-4
Branch: Chiang Rai
SWIFT code: SICOTHBK
Bank address:
573 Rattanakhet Road,
T. Wiang, A. Muang,
Chiang Rai, 57000
Thailand
Donate from AUSTRALIA online for a TAX-DEDUCTIBLE donation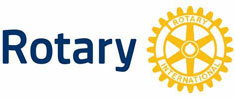 Via Rotary Australia World Community Service (RAWCS)
Follow this link
to RAWCS or contact PRID John Thorne Phone - +61 409 817 898
PAYPAL
Donate via PayPal
Account: ayui.foundation@gmail.com